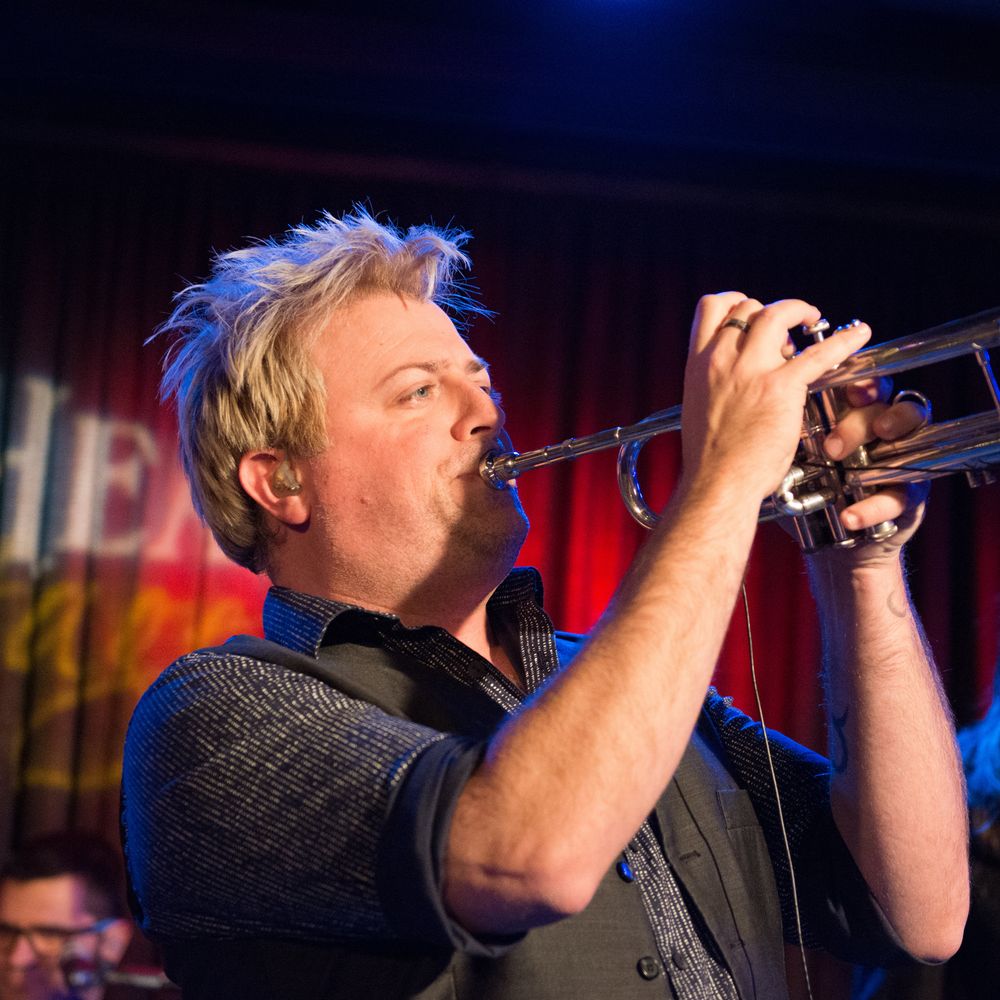 Doug Woolverton
Trumpet, Flugel Horn, Percussion, Vocals
Trumpeter Doug Woolverton, has been cultivating his smooth, soulful, yet energetic trumpet sound for audiences around the world becoming one of the most in demand, versatile trumpeters of his generation. His sound, style, and tone have led Doug to a full-time career performing over 280 shows each year around the world and earning a Grammy nomination in 2018, for his work with Victor Wainright and the Train.
Doug has performed/recorded with: Aretha Franklin, Warren Haynes, Gov't Mule, John Scofield, Roomful of Blues, The Temptations, Jerry Jemmott, Bernard Purdie, Delbert McClinton, Victor Wainwright, Shemekia Copeland, Samantha Fish, James Cotton, Tab Benoit, J. Geils, Johnny Vidacovich, John Herrington, Duke Robillard and many others.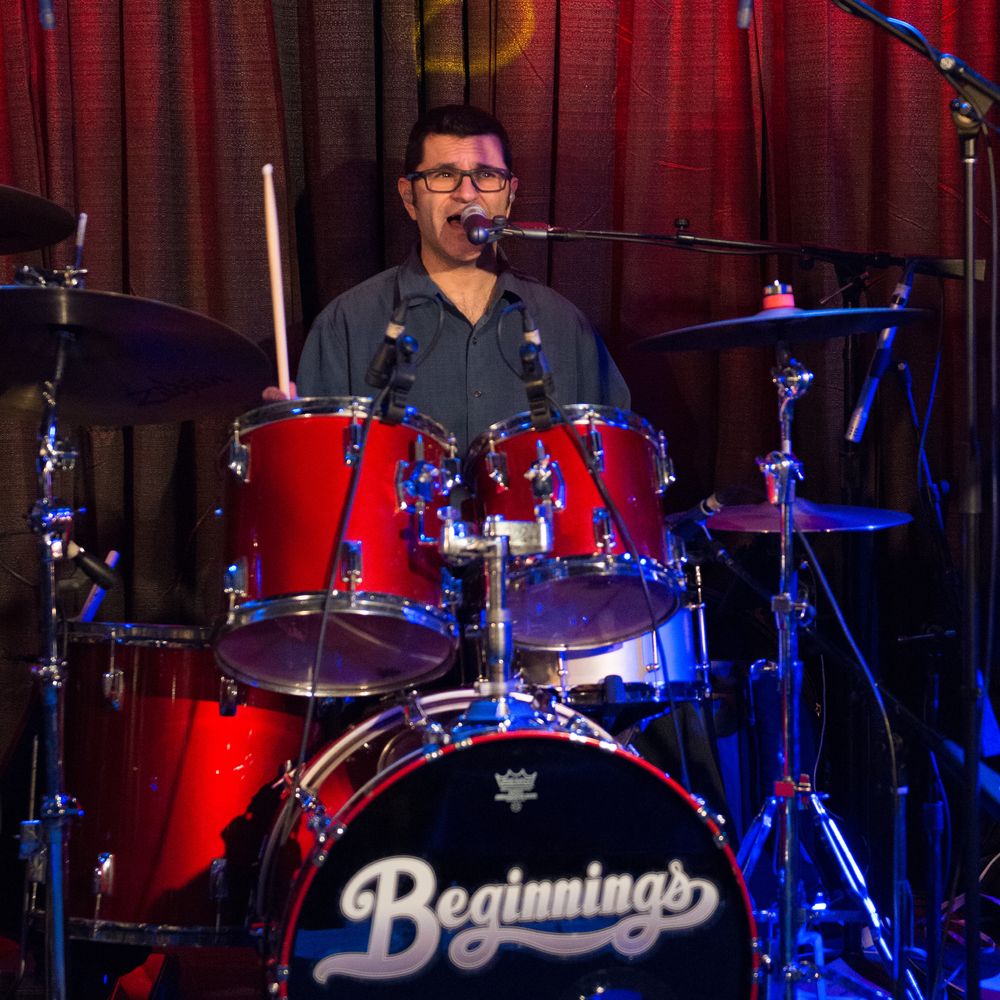 Chris Milillo
Drums and Vocals
Originally from The Bronx, NY, Chris is a professional drummer, vocalist, multi-instrumentalist, and music educator. Chris owns and operates a private music school (www.brewstermusiclessons.com.) and project studio, where he teaches and creates music.
Chris has performed internationally in support of the Stone Temple Pilots, The B52's, KC & the Sunshine Band, and The Brian Setzer Orchestra, among others. His recorded work has appeared on "The Late, Late Show" on CBS and the nation's airwaves.
Chris brings a well-rounded, dynamic approach to the drums. His impeccable time and deep pocket provide a solid rhythmic foundation for Beginnings, while his fiery chops are always at the ready when it's time to take things to the next level.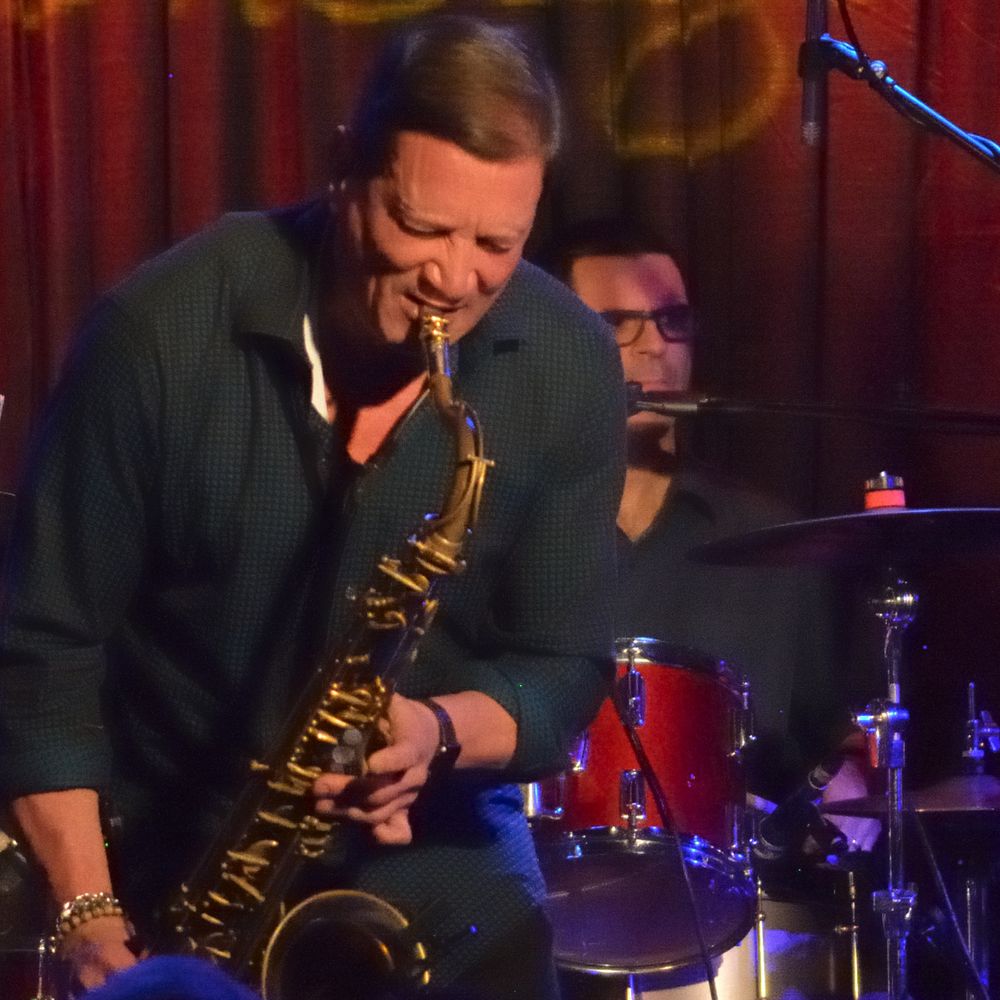 Lenny LaPinta
Saxophone, Flute, Percussion
Lenny is a life-long lover of jazz and horn infused Rock and Roll.  A thirty-four year beloved public school music instructor,  Lenny keeps a rigorous performing schedule with Beginnings and several other national acts.
His talents as a multi-instrumentalist have led him to perform with many regional and national productions across the country including Broadway productions of "Movin' Out" and "Grease".
Lenny resides in Stonybrook, NY and is thrilled to be celebrate the legacy and music of Chicago with Beginnings!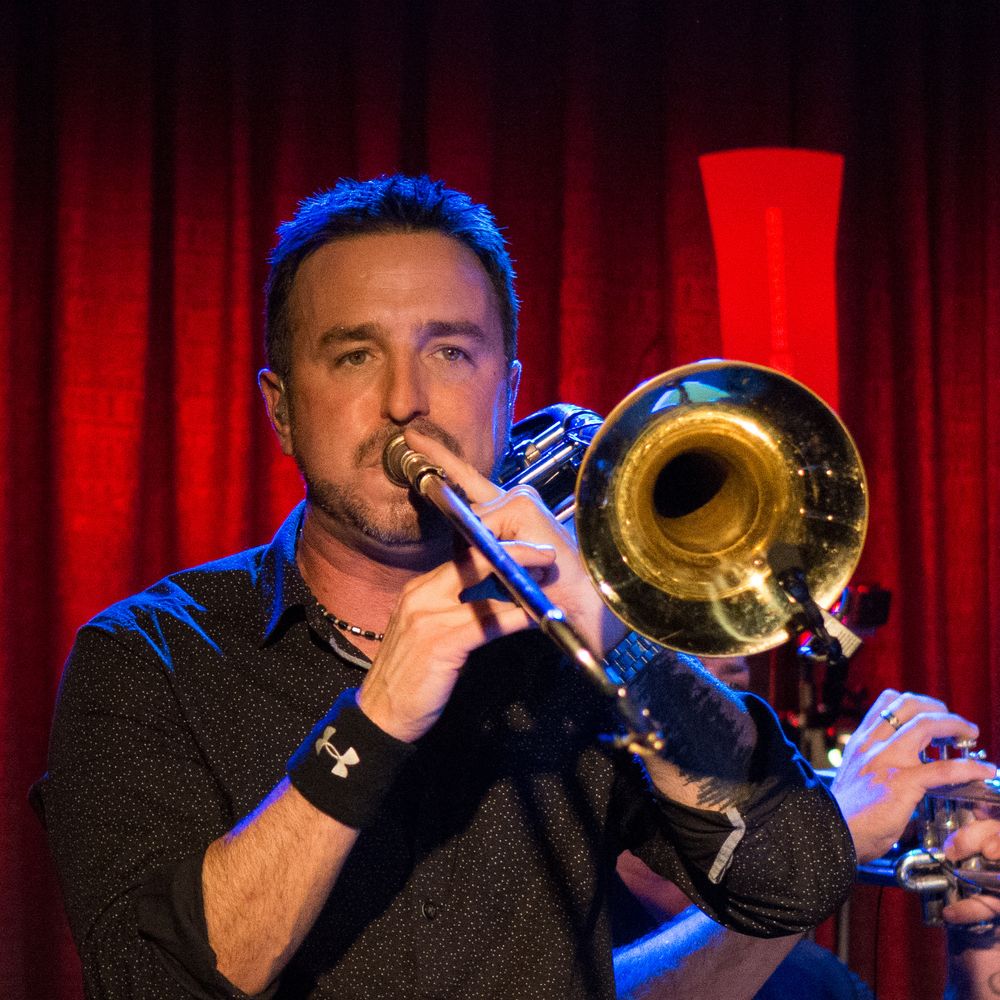 Dan Hendrix
Trombone and Percussion
Hailing from the great state of Massachusetts, Dan is a schooled musician with a love of jazz, rock, and fusion material.  He performs with many national acts including Aretha Franklin, The Temptations, and Marie Osmond.  He also provides key support to the group with exceptional talents in  sound, video, and production for the band.
An awesome musical asset to the group as well, he performs with Beginnings for a love of the first "Rock and Roll Horn Band" as well as the opportunity to play with the best musicians in the NYC area.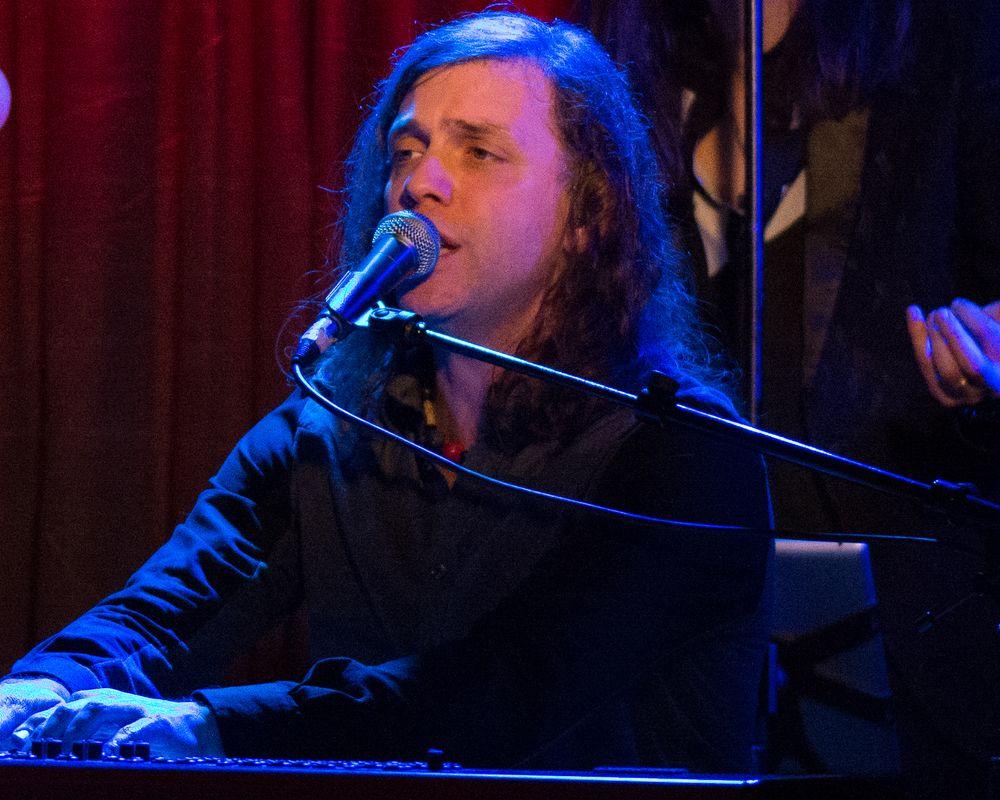 Scott Chasolen
Piano, Keyboards and Vocals
Scott is a nationally recognized professional pianist, keyboardist, and vocalist. He maintains a busy live performance schedule, both in the NYC area and internationally. When not onstage, Scott is an in-demand session musician, songwriter, and producer, who has written and produced several critically acclaimed original albums.
Scott was founding member of the NYC instrumental jazz/funk band ulu, who shared stages with John Scofield, The Dirty Dozen Brass Band, Soulive, Mickey Hart, and De La Soul to name a few.

Fans of Beginnings can attest to Scott's engaging stage presence, his formidable vocals, and of course, his prolific keyboard skills. In addition to his work with Beginnings, Scott is a long-time member of the world famous Pink Floyd tribute band The Machine.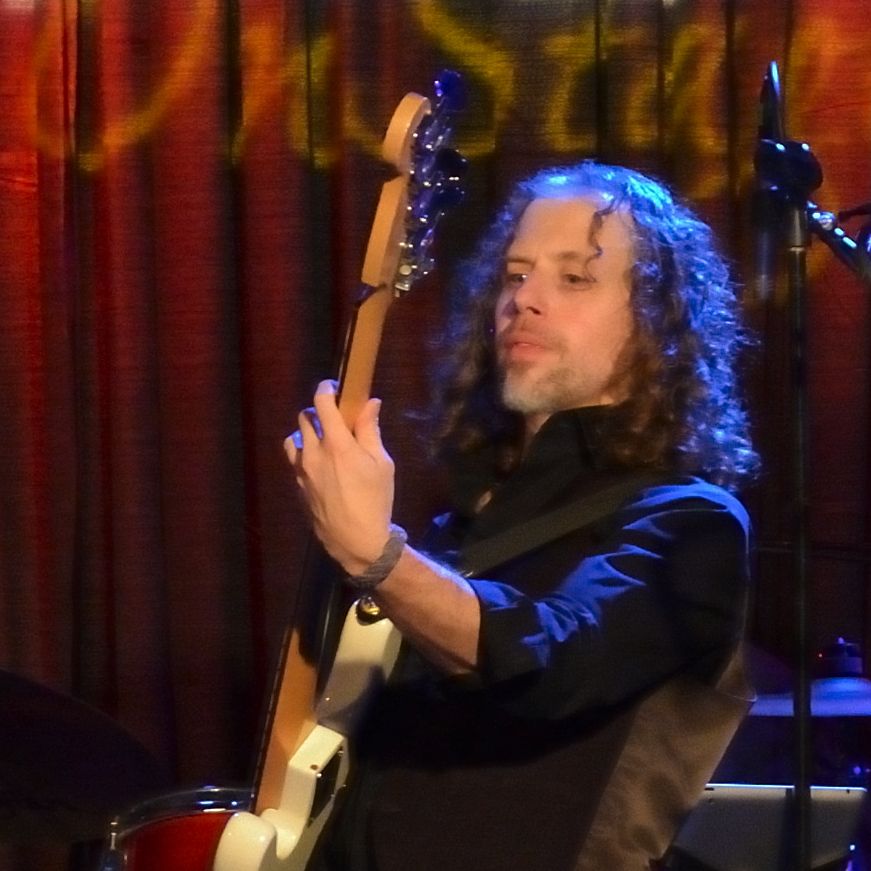 Ryan Ball
Guitar, and Backing vocals
Multi-instrumentalist Ryan Ball is a full time professional musician, producer, and educator. He comes with a pedigree of performance and recording credits on both guitar and bass, and was a touring member of The Machine for 20 years.  Ryan is a sought after audio engineer and producer who owns and operates The Gearbox recording studio in Paramus, NJ.

Ryan's passion for all things guitar isn't limited to playing and teaching; he also builds custom guitars under his Rybal Custom Guitars brand.

Ryan "pays it forward" as a highly sought-after guitar instructor. Check him out at  www.BergenCountyGuitarLessons.com